Lacquer ornaments - Beautiful products with striking meanings
Lacquer is one of the very famous painting materials that has existed since time immemorial in Vietnam. Today, although there are many different types of painting materials, lacquer still plays a very important role in the aesthetic enjoyment process of many Vietnamese people. In the article below, let us learn the outstanding advantages of popular lacquer decorations. At the same time, we will propose to you an address to provide quality lacquer decorations on the market today.
Lacquer ornaments are one of the popular items for feng shui lovers
Lacquer ornaments that express your high aesthetic vision:
As a traditional material of Vietnamese people, lacquer decoration products not only bring artistic beauty but also express cultural values ​​of national identity. The choice of lacquer decorations can help you prove your personal aesthetic vision. At the same time, these types of lacquer decorations are also very suitable as gifts for businesses, family, friends.
Modern lacquer products with EU style
Lacquer ornaments add to the luxury of a home:



Most types of lacquered decorations today reflect unique and beautiful natural slices. Therefore, when decorating all kinds of items from lacquer in the house, your house will become perfect luxury and have more aesthetic. The most common types of lacquer items are often used in the home, such as lacquer paintings, lacquer boxes, lacquer cups, lacquer plates, etc.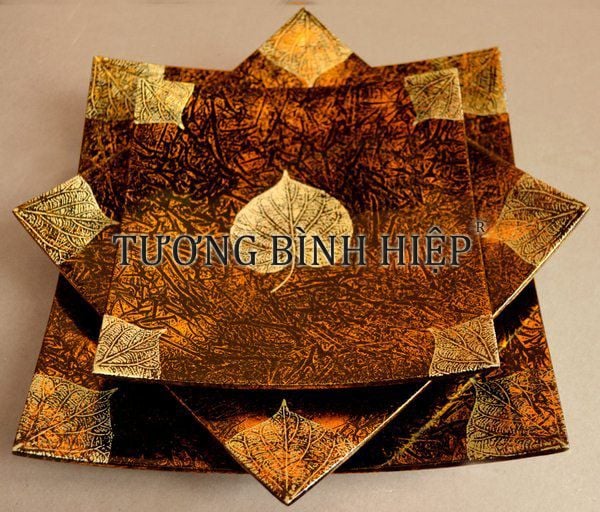 Lacquer products are the perfect choice for home decor
Lacquer ornaments bring fortune and prosperity to homeowners:
According to feng shui, lacquer items converge all five elements: metal, water, wood, wood, fire and earth, bringing fortune and fortune to the homeowner. Therefore, many people want to collect lacquer decoration items to store in their offices or houses to increase the prosperity of the family.
With the above advantages, the types of lacquer decorations are always considered the perfect choice to bring wealth, prosperity and aesthetic factor to the user. Readers in need, do not forget to contact the equivalent lacquer factory to receive more detailed advice.
The most common lacquer process steps that most establishments apply are:
Step 1: In lacquer making, people often call the process of shaping lacquer as carpentry. Artisans will choose the quality wood and the smoothest, most beautiful surface, then apply glue on it.
Step 2: Carpentry continues to be covered with a thick paint mixture made from ingredients such as natural lacquer, sawdust, fine mountain soil, alluvial soil, and then covered with a thin layer of cotton to help increase stiffness. of the product.
Step 3: Apply the top layer of live paint to the entire surface and add a layer of outer mixture after the cuttings have dried
Step 4: Paste gold or silver onto the surface of the product
Step 5: Coloring on the surface of the product
Step 6: Sharpen the color to create a glossy shine like a product
Step 7: Hand-draw or carve
Step 8: Apply a shadow or a matte finish
Step 9: Optical grinding
Step 10: Polish
Step 11: Check the quality and you have completed the lacquer process
Why choose to produce at the TUBICO lacquer factory?
1. Factory original price.
2. Support 24/7 exchange for client projects to be handled throughout.
3. Customers will always have a unique model 1 0 2 as planned without having to change because the factory has full equipment such as CNC machines, Lazer, Print, Silk Frame and other typical patterns then The workshop also has a team of workers over 20 years in the profession actively deploying.
4. The quality of food safety lacquer is certified by BV International inspection organization.
5. Carpentry meets export standard in the US and EU is certified by SGS International.
6. Guests receive intensive sample advice in contemporary and traditional style.
7. Customers receive in-depth design samples of brand styles from shape - color - pattern.
Added value:
+ Support packaging design and track packaging production progress
+ Free design and sample making for 7-10 days
+ Free packaging upon request
Some lacquer products reference at the same lacquer lacquer workshop:
- lacquer bathroom accessories
--------------------------***-----------------------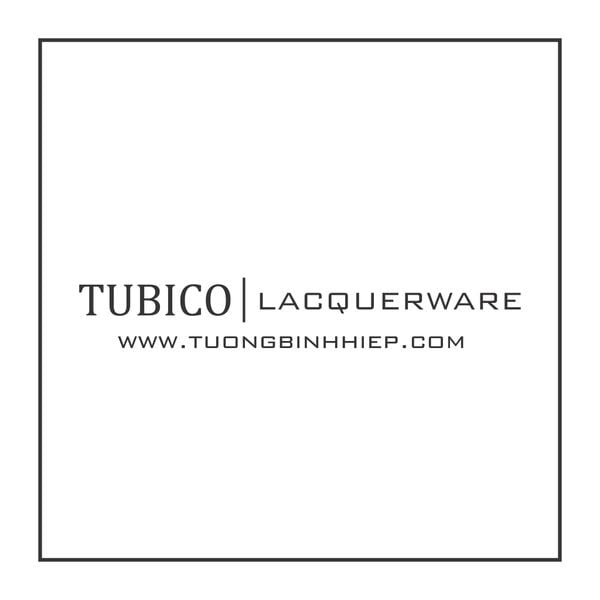 TUONG BINH HIEP CO., LTD
Phone / Zalo: +84 941 719 008
Email: tuantran@tuongbinhhiep.com
Skype: tuan.tran990
Similar lacquer workshop - Special design and production of lacquer has 1 0 2 by a team of more than 20 years of experience
Office: 5/9A7 Nguyen Anh Thu Str, Hiep Thanh Ward, 12 Dist, Ho Chi Minh City, Viet Nam.
Factory: 166/21 Ho Van Cong Str, Tuong Binh Hiep Ward , Thu Dau Mot City, Binh Duong Province.
www.tuongbinhhiep.com l www.facebook.com/www.tuongbinhhiep.com1/l Call / Zalo +84 941 719 008