Details
Veneer lacquered tray is a product of exquisite beauty and elegance is widely applied thanks to the convenience and superior material. This is also a quality product with a low price when used as a gift.
Tuong Binh Hiep lacquer specializes in manufacturing business gifts with cheap quality, a prestigious lacquer factory with lacquer products that are extremely unique and distinctive to suit all the needs of customers. The most popular Tphcm. One of the impressive products that has to mention Veneer lacquer wooden tray with exquisite beauty and elegance than ordinary trays.
lacquer tray glued veneer beauty of high-class lacquer ware
veneer lacquer tray with the outer shape is a rectangular tray designed with eye-catching beauty made of MDF made from Carp P2 standard and exported to the US, so it will give customers high durability.
Besides, it is also a lacquer of standard size of 52.5x36H6cm, which gives you the convenience of placing in different positions without too much space but also creating beauty for space in a way luxurious.
If compared to the normal tray, the rectangular lacquer tray is extremely unique because the two-hole cut hole makes it possible to gently move the tray. It is even more prominent when there is a pleasant harmonious color which is the natural color of ash veneer, creating a floating point with a glossy red border on the rim of the tray to make the tray even more beautiful if used as a gift for paint. exquisite grinding.
Wood serving tray

- Size: 52.5x36 H6cm
- Material: MDF
- Finishing: Ash veneer natural color
More Info:
- Different colors and designs are welcome
- MOQ: 300 Pcs / sets
lacquerware vietnam: Tuong Binh Hiep Factory

Application of veneer lacquer tray
Veneer lacquered rectangular tray is the outstanding product of the equivalent lacquer tray factory which is designed and manufactured directly based on convenient and aesthetic needs, thus giving customers the perfect choice. Best. Not only is it used as a food tray, but it can also hold your important items and place in different space locations.
The exquisite beauty of the product will always be an advantage to help it be popular and used as a luxurious gift because of its simplicity but high aesthetic.
Manufactory of cheap quality lacquer tray of Tuong Binh Hiep
Tuong Binh Hiep's quality cheap lacquer tray factory is receiving the most attention in Ho Chi Minh City, because the beauty of the product is high quality but it is cheap and suitable to the needs of customers.
It is also what makes the establishment's success, notably the veneer lacquer tray. If you are interested in using or making lacquer gifts please contact http://www.tuongbinhhiep.com for the best advice.
Why choose a wood serving tray
from a Tuong Binh Hiep lacquer factory?
> Factory original price.
>> 24/7 exchange support for guest projects to be handled throughout.
>>> Customers will always have a unique model 1 0 2 as planned without having to change because the factory has full equipment such as CNC machines, Lazer, Print, Silk Frame and other typical patterns the workshop also has a team of workers over 20 years in the profession actively deploying.
>>>> Quality of lacquer, food hygiene and safety, certified by BV International inspection.
>>>>> Carpentry meets US and EU standards with certification from SGS International.
>>>>>> Guests receive intensive sample advice in contemporary and traditional style.
>>>>>>> Customers receive intensive design of brand styles from shape - color - pattern.
Added value:
+ Support packaging design and track packaging production progress
+ Free design and sample making for 7-10 days
+ Free packaging upon request
Click HERE to contact Tuong Binh Hiep lacquer box processing workshop located in the equivalent lacquer craft village.
--------------------------***-----------------------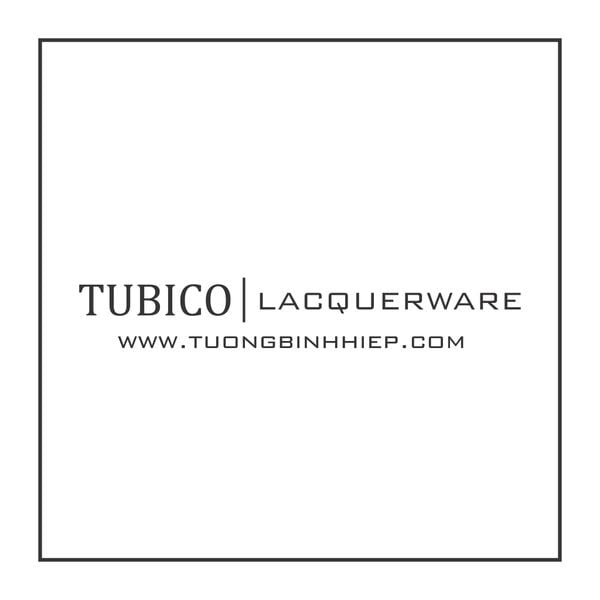 TUONG BINH HIEP CO., LTD
Phone / Zalo: +84 941 719 008
Email: tuantran@tuongbinhhiep.com
Skype: tuan.tran990
Similar lacquer workshop - Special design and production of lacquer has 1 0 2 by a team of more than 20 years of experience
Office: 5/9A7 Nguyen Anh Thu Str, Hiep Thanh Ward, 12 Dist, Ho Chi Minh City, Viet Nam.
Factory: 166/21 Ho Van Cong Str, Tuong Binh Hiep Ward , Thu Dau Mot City, Binh Duong Province.
www.tuongbinhhiep.com l www.facebook.com/www.tuongbinhhiep.com1/l Call / Zalo +84 941 719 008