Details
Lacquer is a very popular product line and a perfect choice of many businesses, many restaurants, hotels, resorts, spas or individuals. In particular, lacquer tray is still the dominant and most mentioned when choosing lacquer. Lacquer is a very popular product line and a perfect choice of many businesses, many restaurants, hotels, resort, spa or personal. In which, the outstanding is still the lacquer tray that is dominant and most mentioned when choosing.
Overview of lacquer tray products
Lacquer wooden tray is a very easy product to use in all cases, can be used to maintain food, drinking water, or can be in the office, reception room. The wooden lacquer tray can also be used as a decoration for any level in the room or workplace.
Lacquer wooden trays are widely used from restaurants, resorts to offices and home to every family. Depending on the use purpose of each person, the lacquer tray has different functions. Wood lacquer tray in addition to many uses, the lacquer wooden tray has many styles and sizes for customers to easily choose such as: rectangular lacquer tray, square lacquer tray, round lacquer tray ...
The lacquer tray production workshop is equivalent to always understand the customer's feelings and aspirations, so we constantly improve the changes to keep up with the trend as well as the variety of size models to serve every desire and requirement. from customers. With over 1000 designs over 20 years of production at the request of the manufacturer of lacquered wood trays, Hiep has a lot of experience in making various designs and colors. Processing workshop of lacquer trays is equivalent to having more than 100 skilled workers with more than 20 years of experience so customers can be assured of quality as well as quantity and reasonable price without going through any intermediary. In addition, the workshop is fully equipped with machines and equipment to support production according to customers' requirements such as grinding machines, CNC engraving machines, digital printers, laser machines ... Coming to the factory of producing similar lacquer trays Tuong Binh Hiep customers will be consulted by young, experienced, enthusiastic and enthusiastic staff to support all questions and answers as well as the requirements of fast and dedicated customers until they are completed. into a sample like you want.
Where to buy lacquer tray? buy lacquer tray at the lacquer tray production workshop in the average, you will be completely free of charge as a model, completely free to pack until the free shipping time to the customer's warehouse. beautiful lacquer trays that are of high quality, wood lacquer trays are lacquered from 8-12 layers directly under the water so you can be assured of the quality of paint colors as well as gloss like mirror, paint tray The lacquer of the lacquered lacquer factory is high absorbent and durable and retains its original color over time.
Outstanding features of wood lacquer tray
silver tray
- Size: 45.7x45.7 H6.4cm
- Material: MDF
- Finishing: silver foil
More Info:
- Different colors and designs are welcome
- MOQ: 300 Pcs / sets
lacquerware vietnam: Tuong Binh Hiep Factory

Why choose a silver lacquer tray from a Tuong Binh Hiep lacquer factory?
> Factory original price.
>> 24/7 exchange support for guest projects to be handled throughout.
>>> Customers will always have a unique model 1 0 2 as planned without having to change because the factory has full equipment such as CNC machines, Lazer, Print, Silk Frame and other typical patterns the workshop also has a team of workers over 20 years in the profession actively deploying.
>>>> Quality of lacquer, food hygiene and safety, certified by BV International inspection.
>>>>> Carpentry meets US and EU standards with certification from SGS International.
>>>>>> Guests receive intensive sample advice in contemporary and traditional style.
>>>>>>> Customers receive intensive design of brand styles from shape - color - pattern.
Added value:
+ Support packaging design and track packaging production progress
+ Free design and sample making for 7-10 days
+ Free packaging upon request
Click HERE to contact Tuong Binh Hiep lacquer box processing workshop located in the equivalent lacquer craft village.
--------------------------***-----------------------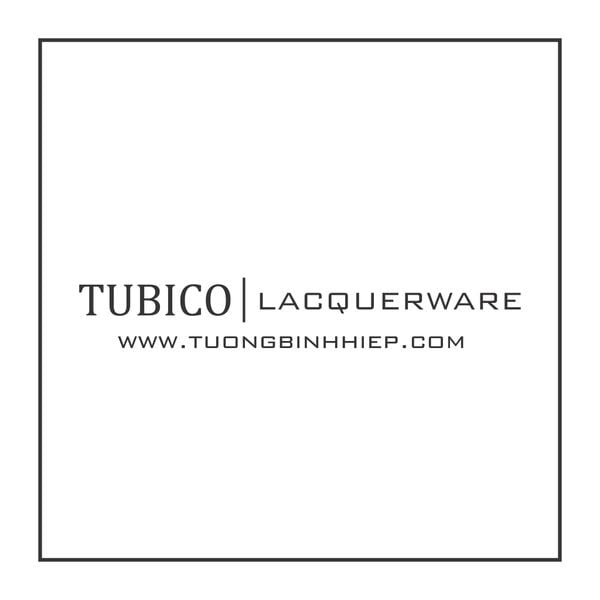 TUONG BINH HIEP CO., LTD
Phone / Zalo: +84 941 719 008
Email: tuantran@tuongbinhhiep.com
Skype: tuan.tran990
Similar lacquer workshop - Special design and production of lacquer has 1 0 2 by a team of more than 20 years of experience
Office: 5/9A7 Nguyen Anh Thu Str, Hiep Thanh Ward, 12 Dist, Ho Chi Minh City, Viet Nam.
Factory: 166/21 Ho Van Cong Str, Tuong Binh Hiep Ward , Thu Dau Mot City, Binh Duong Province.
www.tuongbinhhiep.com l www.facebook.com/www.tuongbinhhiep.com1/l Call / Zalo +84 941 719 008