Lacquer phone charging station
Details
Phones or smartphones are an indispensable electronic device tool for many people today. It has the function of supporting and serving human life better. So owning the phone of each individual is no stranger in today's life. Your phone needs to be charged every day if it works at high frequencies with devices that support charging. However, most people do not realize that owning a phone charging dock is extremely necessary. Through this article you will better understand the importance of phone chargers.
Product overview lacquer phone charging station :
Above is the product for the phone charging pad of lacquer Tuong Binh Hiep. Modernly designed and extremely scientific, the phone charger pedestal supports the maximum charging for the most convenient place. In addition, it is a cute office accessories with high aesthetic, suitable for any space in any style.
With safe, user-friendly materials, the origin of printed products is advantageous and trusted by the users in recent years.
Product description lacquer phone charging station :
In terms of material, the phone charging pad is made from carefully painted lacquered MDF boards with European standards. This type of board is certified to Carp P2 standard with high durability, moisture resistance and relative impacts from the external environment. This is the standard of wood products exported to the US.
Regarding the shape and color of the product, the charging dock is designed in two compartments with different heights for every phone product on the market today. Main colors are white and blue to create harmony for the product.
In terms of size, extremely formatted for the user to choose. Get production according to customer requirements.
phone charging station
- Size: Contact
- Material: MDF
- Finishing: Glossy lacquer

More Info:
- Different colors and designs are welcome
- MOQ: 300 Pcs / sets
lacquerware vietnam: Tuong Binh Hiep Factory
Application and product advantages lacquer phone charging station :
- Make sure your phone battery charge is going smoothly, help battery life and prevent fire when charging your device.
- Use in confined environments, not convenient to charge the battery, such as a socket too high, or too low. Now the charging pad is a safe place to support charging.
- Protect your phone during charging, shock or drop by the impact of flow.
- In addition, it can be used to decorate or contain other jewelry items such as watches, rings, necklaces ...
Where to buy lacquer phone charger cradle?
Tuong Binh Hiep Lacquer is one of the leading companies providing high quality phone charger support with equivalent lacquer. Products are committed to durable, meeting the requirements of the most demanding customers.
In addition, we also provide other products such as lacquer box, jewelery box, lacquer jam container, lacquer painting, etc. Contact us for more details.
Why choose lacquer p

hone charging station

from a Tuong Binh Hiep lacquer factory?
> Factory original price.
>> 24/7 exchange support for guest projects to be handled throughout.
>>> Customers will always have a unique model 1 0 2 as planned without having to change because the factory has full equipment such as CNC machines, Lazer, Print, Silk Frame and other typical patterns the workshop also has a team of workers over 20 years in the profession actively deploying.
>>>> Quality of lacquer, food hygiene and safety, certified by BV International inspection.
>>>>> Carpentry meets US and EU standards with certification from SGS International.
>>>>>> Guests receive intensive sample advice in contemporary and traditional style.
>>>>>>> Customers receive intensive design of brand styles from shape - color - pattern.
Added value:
+ Support packaging design and track packaging production progress
+ Free design and sample making for 7-10 days
+ Free packaging upon request
Click HERE to contact Tuong Binh Hiep lacquer box processing workshop located in the equivalent lacquer craft village.
--------------------------***-----------------------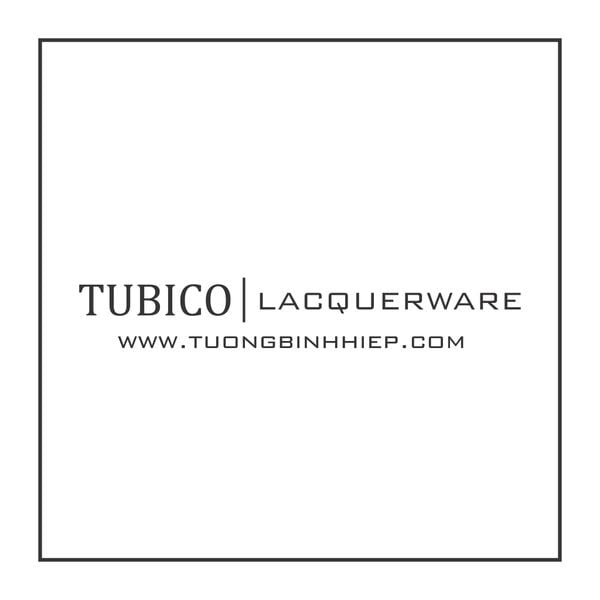 TUONG BINH HIEP CO., LTD
Phone / Zalo: +84 941 719 008
Email: tuantran@tuongbinhhiep.com
Skype: tuan.tran990
Similar lacquer workshop - Special design and production of lacquer has 1 0 2 by a team of more than 20 years of experience
Office: 5/9A7 Nguyen Anh Thu Str, Hiep Thanh Ward, 12 Dist, Ho Chi Minh City, Viet Nam.
Factory: 166/21 Ho Van Cong Str, Tuong Binh Hiep Ward , Thu Dau Mot City, Binh Duong Province.
www.tuongbinhhiep.com l www.facebook.com/www.tuongbinhhiep.com1/l Call / Zalo +84 941 719 008