Lacquer office decor accessories
Details
Thinking about the office jobs, everyone of us will probably immediately imagine the image of the person working with their desk, a computer and a bunch of messy documents that they have to deal with every day. It is true that the nature of office work is always associated with many different papers, with tools such as pens, ruler, casio calculator ... so it looks very messy if not arranged properly. Therefore, Tuong Binh Hiep lacquer has created an office kit (set of 3) that is extremely convenient, maximum support for controlling your workspace.
General information about lacquer office decor accessories (set of 3):
This cute office supplies is designed in a modern square shape that combines protruding bottoms to hold documents easily. With 3 types of different box sizes to fit each specific space from small to spacious and items from large to small shapes. Eye-catching, modern colors will bring a freshness to the working space of each office worker in particular and the working and working spaces in general of the company.
Detailed information about lacquer office decor accessories :
office decor accessories
- Size: Contact
- Material: MDF
- Finishing: Glossy orange lacquer inside/glossy white lacquer outside

More Info:
- Different colors and designs are welcome
- MOQ: 300 Pcs / sets
lacquerware vietnam: Tuong Binh Hiep Factory
In terms of materials, office supplies (set 3) are made of MDF wood with Carp P2 standard exported to the US market. Impact-resistant and moldy, effective and durable for the product. The exterior paint is lacquered similarly, carefully machined, superior quality over time.
In terms of size, diverse with 3 main containers, depending on the choice and intended use of each specific customer. We do accept according to the required sizes.
About colors and shapes, cleverly designed, based on practical applications but no less luxurious, modern. With white and orange tones make up the noble beauty of the product.
Application and advantages of lacquer office decor accessories:
- The first thing to mention is that the stationery kit helps to optimize your workspace to be cleaner and cleaner when documents and work tools are included in this kit.
- Keeping documents and papers working in kits will make it more convenient for you to find or check your papers, documents, or working tools.
- Cute stationery to hang on to the school, decorate, make the most of the workspace when your workspace is not too spacious.
Tuong Binh Hiep Lacquer Office produces prestigious office equipment :
We are committed to bringing the highest quality office supplies, the best durability and the most beautiful to Vietnamese consumers
In addition, we also provide other products such as lacquer box, jewelery box, lacquer jam container, lacquer painting, etc. Contact us for more details.
Why choose lacquer o

ffice accessories desk set

from a lacquered lacquer factory?
> Factory original price.
>> 24/7 exchange support for guest projects to be handled throughout.
>>> Customers will always have a unique model 1 0 2 as planned without having to change because the factory has full equipment such as CNC machines, Lazer, Print, Silk Frame and other typical patterns the workshop also has a team of workers over 20 years in the profession actively deploying.
>>>> Quality of lacquer, food hygiene and safety, certified by BV International inspection.
>>>>> Carpentry meets US and EU standards with certification from SGS International.
>>>>>> Guests receive intensive sample advice in contemporary and traditional style.
>>>>>>> Customers receive intensive design of brand styles from shape - color - pattern.
Added value:
+ Support packaging design and track packaging production progress
+ Free design and sample making for 7-10 days
+ Free packaging upon request
Click HERE to contact Tuong Binh Hiep lacquer box processing workshop located in the equivalent lacquer craft village.
--------------------------***-----------------------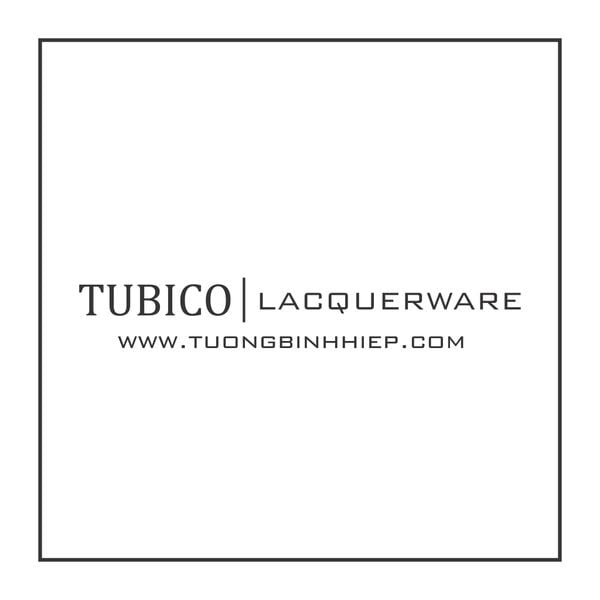 TUONG BINH HIEP CO., LTD
Phone / Zalo: +84 941 719 008
Email: tuantran@tuongbinhhiep.com
Skype: tuan.tran990
Similar lacquer workshop - Special design and production of lacquer has 1 0 2 by a team of more than 20 years of experience
Office: 5/9A7 Nguyen Anh Thu Str, Hiep Thanh Ward, 12 Dist, Ho Chi Minh City, Viet Nam.
Factory: 166/21 Ho Van Cong Str, Tuong Binh Hiep Ward , Thu Dau Mot City, Binh Duong Province.
www.tuongbinhhiep.com l www.facebook.com/www.tuongbinhhiep.com1/l Call / Zalo +84 941 719 008