Mother of pearl jewelry lacquer box
Details
Owning a mosaic pearl lacquer box is probably the desire and hobby of many people, however, it is not easy to find a good box and ensure the quality, and this can be a gift of paint. Traditional grinding is very meaningful for you to give to your friends and relatives ...
Introducing an overview of the mosaic shell lacquer box of Tuong Binh Hiep
Tuong Binh Hiep pearl mosaic lacquer box - a creative and high quality advertising gift, this is also a reputable unit receiving the production of delicate, traditional traditional lacquer gift products. and is a gift for traditional lacquer with very reasonable price.
Customers who come to the mosaic lacquer box products of Tuong Binh Hiep lacquer will surely feel extremely impressed by the sophistication, solemnity and quality derived from the core products made from these Traditional Vietnamese technology will surely create an extremely meaningful gift.
Descriptive information about pearl mosaic lacquer box
Mother of pearl jewelry box
- Size: 11x8H5 cm
- Material: MDF
- Finishing: High black glossy lacquer with mother of pearl pattern outside/matt black lacquer inside
More Info:
- Different colors and designs are welcome
- MOQ: 300 Pcs / sets
lacquerware vietnam: Tuong Binh Hiep Factory

The structure of the pearl mosaic lacquer box is covered with a layer of black lacquer on the outside, the top of the box is a high-grade lacquered pearl mosaic, the inside of the box is lined with red velvet and has glass under the armpit for convenient needs. Beneficial for users. The hinged lid of the box has been carefully designed to make it easy and delicate to open.
Tuong Binh Hiep is a creative gift manufacturing company that designed a pearl inlaid lacquer box to give users a sense of sophistication, it is the beauty of depth, this is also a very valuable gift. , many meaningful and suitable as gifts for your loved ones.
Application and advantages of pearl mosaic lacquer box
Produced by equivalent lacquer, pearl mosaic lacquer box is a product used in the storage of jewelry, makeup or necessary personal items ... for women.
With exquisite design, elegance and temperament, the lacquer-encrusted lacquer box is definitely a meaningful and solemn gift when choosing to donate to women on special days and occasions. For half of the world, the respect for the lacquered lacquer box of Tuong Binh Hiep.

Why choose a lacquer storage box from a Tuong Binh Hiep lacquer factory?
> Factory original price.
>> 24/7 exchange support for guest projects to be handled throughout.
>>> Customers will always have a unique model 1 0 2 as planned without having to change because the factory has full equipment such as CNC machines, Lazer, Print, Silk Frame and other typical patterns the workshop also has a team of workers over 20 years in the profession actively deploying.
>>>> Quality of lacquer, food hygiene and safety, certified by BV International inspection.
>>>>> Carpentry meets US and EU standards with certification from SGS International.
>>>>>> Guests receive intensive sample advice in contemporary and traditional style.
>>>>>>> Customers receive intensive design of brand styles from shape - color - pattern.
Added value:
+ Support packaging design and track packaging production progress
+ Free design and sample making for 7-10 days
+ Free packaging upon request
Click HERE to contact Tuong Binh Hiep lacquer box processing workshop located in the equivalent lacquer craft village.
--------------------------***-----------------------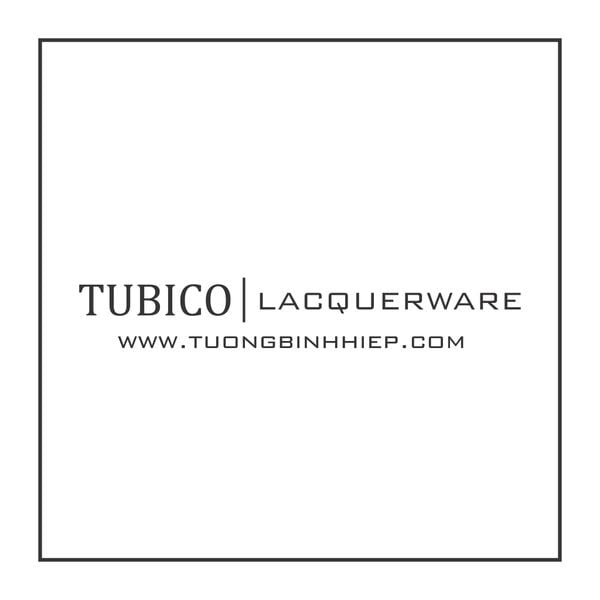 TUONG BINH HIEP CO., LTD
Phone / Zalo: +84 941 719 008
Email: tuantran@tuongbinhhiep.com
Skype: tuan.tran990
Similar lacquer workshop - Special design and production of lacquer has 1 0 2 by a team of more than 20 years of experience
Office: 5/9A7 Nguyen Anh Thu Str, Hiep Thanh Ward, 12 Dist, Ho Chi Minh City, Viet Nam.
Factory: 166/21 Ho Van Cong Str, Tuong Binh Hiep Ward , Thu Dau Mot City, Binh Duong Province.
www.tuongbinhhiep.com l www.facebook.com/www.tuongbinhhiep.com1/l Call / Zalo +84 941 719 008