Lacquered plate ( set 3 )
Details
The purchase of high-class household appliances is always a hobby and shows respect for the kitchen space of many families, lovely and unique textured dishes and dishes that always give people a feeling. Get extremely interesting and more favorite when decorating the food on it. Lacquer dish (set of 3) is a very unique and artistic product set of equivalent lacquer that will make you satisfied when adding to the kitchen cabinet space in your house.
Introducing the set of lacquer plates (set 3) of equivalent lacquer lacquer:
Products lacquer dish set (set 3) of equivalent lacquer are manufactured from MDF boards with standard carp P2 exported to the US. This is a very unique product with the image of two girls in long sleeves showing on the yellow background, which is very prominent and unique, showing the ancient rustic features filled with national influences.
The simple but extremely delicate and soulful strokes expressed on the plate are the artistic manipulations applied in daily life that bring more fun and interesting to people. This is definitely a product that will impress and receive much love from customers when they first see it.
Product description of lacquer forks (set of 3)
Lacquer plate product (set 3) of equivalent lacquer is manufactured from MDF standard. Products are manufactured to the size required by customers.
If you want to order this product, you need to make sure the information because the average number of production is only 300 sets, but if the individual is 300 units.
This is a color-coordinated product and possesses strong Vietnamese identities and influences through the image of two girls wearing long dresses next to blooming flower beds showing pure and delicate beauty.
lacquered plate
- Size: Contact
- Material: MDF
- Finishing: Gold leaf with the girls in Ao Dai Pattern by hands

More Info:
- Different colors and designs are welcome
- MOQ: 300 Pcs / sets
lacquerware vietnam: Tuong Binh Hiep Factory
Lacquerware set (set of 3) is definitely unique household items:
Because the product has the advantage of being useful in the kitchen, but it is highly artistic.
The product is very meticulously manufactured and manufactured, so it has very high durability and safety. Therefore, the relative balance will be an extremely prestigious address to sell everyday items that you should choose.
Choose essential household items for your family such as lacquer plate (set of 3) at Tuong Binh Hiep lacquer.
Why choose lacquered plate ( set 3 ) from a Tuong Binh Hiep lacquer factory?
> Factory original price.
>> 24/7 exchange support for guest projects to be handled throughout.
>>> Customers will always have a unique model 1 0 2 as planned without having to change because the factory has full equipment such as CNC machines, Lazer, Print, Silk Frame and other typical patterns the workshop also has a team of workers over 20 years in the profession actively deploying.
>>>> Quality of lacquer, food hygiene and safety, certified by BV International inspection.
>>>>> Carpentry meets US and EU standards with certification from SGS International.
>>>>>> Guests receive intensive sample advice in contemporary and traditional style.
>>>>>>> Customers receive intensive design of brand styles from shape - color - pattern.
Added value:
+ Support packaging design and track packaging production progress
+ Free design and sample making for 7-10 days
+ Free packaging upon request
Click HERE to contact Tuong Binh Hiep lacquer box processing workshop located in the equivalent lacquer craft village.
--------------------------***-----------------------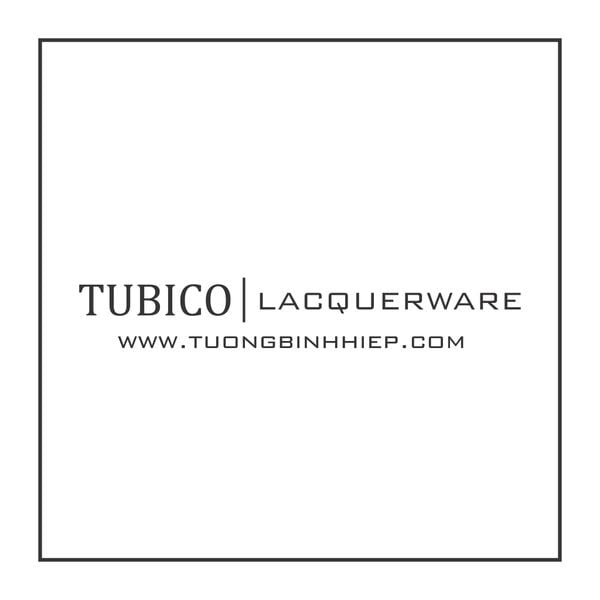 TUONG BINH HIEP CO., LTD
Phone / Zalo: +84 941 719 008
Email: tuantran@tuongbinhhiep.com
Skype: tuan.tran990
Similar lacquer workshop - Special design and production of lacquer has 1 0 2 by a team of more than 20 years of experience
Office: 5/9A7 Nguyen Anh Thu Str, Hiep Thanh Ward, 12 Dist, Ho Chi Minh City, Viet Nam.
Factory: 166/21 Ho Van Cong Str, Tuong Binh Hiep Ward , Thu Dau Mot City, Binh Duong Province.
www.tuongbinhhiep.com l www.facebook.com/www.tuongbinhhiep.com1/l Call / Zalo +84 941 719 008