Lacquer jewelry box (set of 3)
Details
Women always love jewelry because it helps to exaggerate the beauty of luxury while showing class. And for the use and preservation to easily avoid damage, lacquer wooden boxes for jewelry (Set of 3) are necessary, meeting the increasing demands of customers.
Lacquer jewelry box overview:
-Lacquer box for jewelry (Set of 3) is a very beautiful set of products that attracts people from designs, colors to high-quality materials. If you are a fan of jewelry, the product will be the perfect choice to help you enhance the beauty of your dressing table.

-Lacquer wooden box for jewelry (Set of 3) is also a product of the most prestigious lacquer gift manufacturer, which is a lacquer shop in Ho Chi Minh City with a workshop in Tuong Binh Hiep lacquer village, Binh Duong Province. One of the units operating more than 20 years in the industry should produce high quality lacquer wooden boxes.
Lacquer jewelry box description:
Lacquer jewelry box (set of 3)
- Size: 28x18H17cm/18x18H17cm
- Material: MDF
- Finishing: High glossy lacquer body, ash veneer lid outside/velvet with compartments inside
More Info:
- Different colors and designs are welcome
- MOQ: 300 Pcs / sets
Lacquerware vietnam: Tuong Binh Hiep Factory
-Regarding the material of the lacquered wooden box for jewelry (Set of 3) made from MDF boards with Carp P2 standard exported to the US, it ensures the highest quality reputation for customers when using. The entire product brings a luxurious, delicate beauty every detail only in Tuong Binh Hiep lacquer box factory.
- In terms of size, the product is quite standard and fits 28x18H17cm / 18x18H17cm suitable for holding jewelry that the accompanying accessories that customers like. It is very compact and handy when you put on the dressing table without having to worry about taking up too much space.
-In color, the lacquer box for jewelry (Set of 3) has 3 typical colors: dark green, light blue and yellow. Very outstanding creates an impression for women who love colors.
-In detail, the product has a structure:
+ The body is lacquered on the outside, but the inside is lined with layers of velvet to help keep the jewelry from tray. Especially, it is very handy when there are many partitions that can hold many different jewelry.
+ Particularly, the lid is designed with hinges to help open and open gently and quickly. The lid is also covered with white ash veneer and under the lid with glass.
Advantages and lacquer jewelry box applications
- Compared to other lacquer wooden box products, the jewelry lacquer box (Set of 3) is still more prominent, giving customers the convenience with compact design, safe material, suitable for customers. every location but also adds beauty and elegance to your room.
- Currently, this is a popular and appropriate product to help businesses have an exquisite lacquer gift for their customers.
Why choose the lacquer wooden box STR905 of Tuong Binh Hiep lacquer factory in comparison with the lacquer?
> Factory original price.
>> 24/7 exchange support for guest projects to be handled throughout.
>>> Customers will always have a unique model 1 0 2 as planned without having to change because the factory has full equipment such as CNC machines, Lazer, Print, Silk Frame and other typical patterns the workshop also has a team of workers over 20 years in the profession actively deploying.
>>>> Quality of lacquer, food hygiene and safety, certified by BV International inspection.
>>>>> Carpentry meets US and EU standards with certification from SGS International.
>>>>>> Guests receive intensive sample advice in contemporary and traditional style.
>>>>>>> Customers receive intensive design of brand styles from shape - color - pattern.
Added value:
+ Support packaging design and track packaging production progress
+ Free design and sample making for 7-10 days
+ Free packaging upon request
--------------------------***-----------------------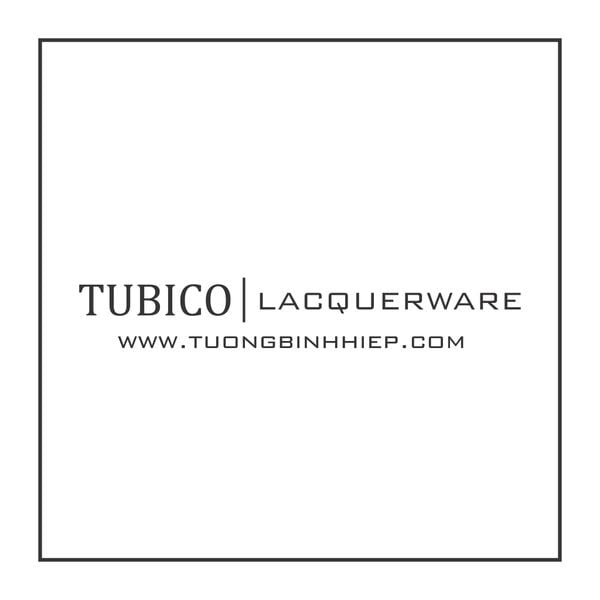 TUONG BINH HIEP CO., LTD
Phone / Zalo: +84 941 719 008
Email: tuantran@tuongbinhhiep.com
Skype: tuan.tran990
Similar lacquer workshop - Special design and production of lacquer has 1 0 2 by a team of more than 20 years of experience
Office: 5/9A7 Nguyen Anh Thu Str, Hiep Thanh Ward, 12 Dist, Ho Chi Minh City, Viet Nam.
Factory: 166/21 Ho Van Cong Str, Tuong Binh Hiep Ward , Thu Dau Mot City, Binh Duong Province.
www.tuongbinhhiep.com l www.facebook.com/www.tuongbinhhiep.com1/l Call / Zalo +84 941 719 008