Details
PAINTED PAINTING BOX WITH DELICIOUS SOURCE TO EACH LINE

Lacquer jewelry box is a unique lacquer wooden art box, from the selection of raw materials to production, which is meticulously and meticulously made by the artist, giving customers the most perfect products. dragonfly lacquer box has many different colors, for you to choose easily. In particular, you can ask for your favorite color. Tuong Binh Hiep lacquer box manufacturing company is proud to be the leading company in the field of providing high-value art lacquer products, in which lacquer gift box is breaking the sales record. on the market. Description of a lacquer jewelry box. Lacquer jewelry box is considered as a beautiful lacquer wooden box because of its characteristic and meticulous lines and elaborately executed by the lacquer hand. On this product, there is a dragonfly cartoon, which helps create accents and make the product more attractive. box of dragonfly printed lacquer can be used as lacquer gift box for businesses, they are widely used in households or in restaurants - hotels.

Technical information of lacquer jewelry box :

- Size: 20x12H6 cm
- Material: MDF
- Finishing: High glossy lacquer outside with dragonfly pattern/matt lacquer inside
More Info:
- Different colors and designs are welcome
- MOQ: 300 Pcs / sets
- Lacquerware vietnam: Tuong Binh Hiep Factory

Advantages of lacquer jewelry box :

- With the above technique, the lacquer jewelry box has the advantage of depth, revealing the class of many colors. When the product is polished, the depth effect increases markedly, not a single material is comparable. Over time, the charming lacquer material changes subtly in colors that look great.

- Fine lacquer ware is created by skillful, skillful and experienced hands of lacquer workers, long-term commitment to the profession.
- Exquisite lacquer gifts made from high quality lacquer wood material become a special and meaningful gift for friends and family members.

- The lacquer jewelry box is a traditional lacquer product. Designed in a rectangular block, with a lid. Animated dragonfly figures look very beautiful and impressive.
- The product is exquisitely designed, more prominent with the pink color.

Tuong Binh Hiep Company is a lacquer box manufacturing company specializing in lacquer gift boxes for low-cost businesses, committing to bring you the best products. Our box of dragonfly print lacquer is popular and ordered in large quantities (at least 200 products), lacquer gift box for businesses with the best price in the market only Production of Tuong Binh Hiep wooden box, Tuong Binh Hiep lacquer box company always brings high-value, sustainable artworks with time.

Why choose a dragonfly lacquer box from a Tuong Binh Hiep lacquer factory?
> Factory original price.
>> 24/7 exchange support for guest projects to be handled throughout.
>>> Customers will always have a unique model 1 0 2 as planned without having to change because the factory has full equipment such as CNC machines, Lazer, Print, Silk Frame and other typical patterns the workshop also has a team of workers over 20 years in the profession actively deploying.
>>>> Quality of lacquer, food hygiene and safety, certified by BV International inspection.
>>>>> Carpentry meets US and EU standards with certification from SGS International.
>>>>>> Guests receive intensive sample advice in contemporary and traditional style.
>>>>>>> Customers receive intensive design of brand styles from shape - color - pattern.
Added value:
+ Support packaging design and track packaging production progress
+ Free design and sample making for 7-10 days
+ Free packaging upon request
Click HERE to contact Tuong Binh Hiep lacquer box processing workshop located in the equivalent lacquer craft village.
--------------------------***-----------------------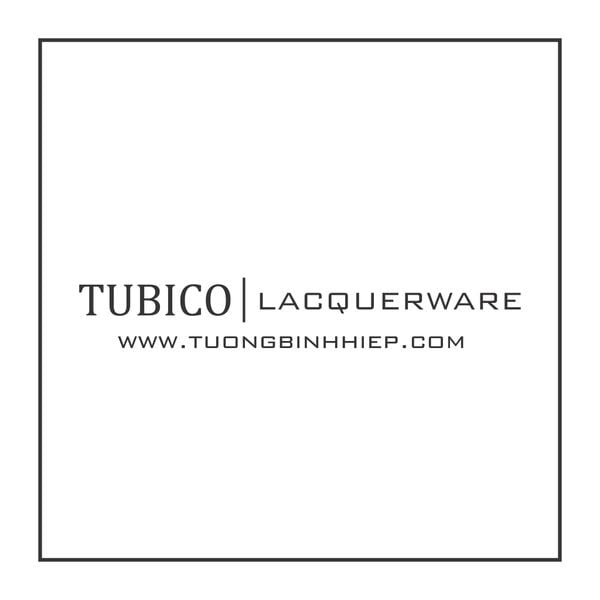 TUONG BINH HIEP CO., LTD
Phone / Zalo: +84 941 719 008
Email: tuantran@tuongbinhhiep.com
Skype: tuan.tran990
Similar lacquer workshop - Special design and production of lacquer has 1 0 2 by a team of more than 20 years of experience
Office: 5/9A7 Nguyen Anh Thu Str, Hiep Thanh Ward, 12 Dist, Ho Chi Minh City, Viet Nam.
Factory: 166/21 Ho Van Cong Str, Tuong Binh Hiep Ward , Thu Dau Mot City, Binh Duong Province.
www.tuongbinhhiep.com l www.facebook.com/www.tuongbinhhiep.com1/l Call / Zalo +84 941 719 008