Details
Decorative tray is one of the products with classic features but still very modern and well-polished by the average lacquer manufacturer under the skillful hands of skilled workers over 20 years. The success of this lacquer is also highly appreciated because it is very convenient and aesthetically very superior than conventional trays.
Lacquer tray prints a perfect artwork
If you are a person who cares about everyday necessities, then you probably have seen the trays that are made of extremely simple materials that are plastic or stainless steel, nothing outstanding. Only used for the purpose of containing cups and tea pots. But when you come to the patterned lacquer tray of the lacquer factory, you will be completely surprised and loved the first time encountered by:
This is a lacquer product with eye-catching rectangle that fits well with the standard size: 44x38H8.5cm and high-quality material with very high durability is the Carp P2 MDF board exported to the US.
If you are an art lover, the pattern lacquer tray will be a unique art creation because of the level of perfection in each color. It is a black lacquered tray inside and the outside of the tray is lacquered black lacquer.
The highlight of the tray is also shown through the bottom in the printed mosaic pattern of eggs, a beauty of the art of extremely unique making the immortal painting work that only the factory of producing new professional gifts have. The convenience of a lacquer patterned print tray is evident through the two small cut-out trays that make it easier to carry.
decorative trays
- Size: 44x38H8.5cm
- Material: MDF
- Finishing: high glossy black lacquer with patterns by hands inside
More Info:
- Different colors and designs are welcome
- MOQ: 300 Pcs / sets
lacquerware vietnam: Tuong Binh Hiep Factory
lacquer tray with convenient and aesthetic pattern printing of Tuong Binh Hiep
Patterned lacquer tray is an extremely useful product when it can be used as a tray for tea but can also be used as a tray for confectionery on Tet holiday which is also very unique and aesthetic with ancient and modern features.
Those are the highlights of the lacquered lacquer tray brought to the user. This is one of the beautiful lacquerware produced with closed operating processes from design, production to quality control, so it always ensures the products supplied to the market. is the most perfect.
If you are a lover of high-end, convenient and highly aesthetic products, please contact the average lacquer for advice on the best products.
Why choose a decorative lacquer trays from a Tuong Binh Hiep lacquer factory?
> Factory original price.
>> 24/7 exchange support for guest projects to be handled throughout.
>>> Customers will always have a unique model 1 0 2 as planned without having to change because the factory has full equipment such as CNC machines, Lazer, Print, Silk Frame and other typical patterns the workshop also has a team of workers over 20 years in the profession actively deploying.
>>>> Quality of lacquer, food hygiene and safety, certified by BV International inspection.
>>>>> Carpentry meets US and EU standards with certification from SGS International.
>>>>>> Guests receive intensive sample advice in contemporary and traditional style.
>>>>>>> Customers receive intensive design of brand styles from shape - color - pattern.
Added value:
+ Support packaging design and track packaging production progress
+ Free design and sample making for 7-10 days
+ Free packaging upon request
Click HERE to contact Tuong Binh Hiep lacquer box processing workshop located in the equivalent lacquer craft village.
--------------------------***-----------------------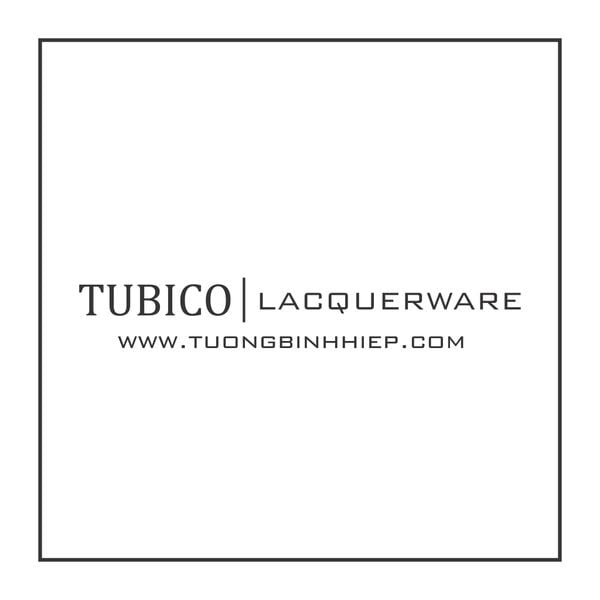 TUONG BINH HIEP CO., LTD
Phone / Zalo: +84 941 719 008
Email: tuantran@tuongbinhhiep.com
Skype: tuan.tran990
Similar lacquer workshop - Special design and production of lacquer has 1 0 2 by a team of more than 20 years of experience
Office: 5/9A7 Nguyen Anh Thu Str, Hiep Thanh Ward, 12 Dist, Ho Chi Minh City, Viet Nam.
Factory: 166/21 Ho Van Cong Str, Tuong Binh Hiep Ward , Thu Dau Mot City, Binh Duong Province.
www.tuongbinhhiep.com l www.facebook.com/www.tuongbinhhiep.com1/l Call / Zalo +84 941 719 008