Details
antique lacquer boxes- DELICATE TO THE STREETS
Antique lacquer boxes is a product made from high quality lacquer material, with a unique design, impressive pattern, ... like a work of art.
Gift giving is a beauty in Vietnamese culture. Send to those who love meaningful gifts, bring spiritual values ​​- nothing great. Today, many businesses have applied the form of gift giving to customers. However, a unique gift, both material and valuable, and bringing the heart of the donor is not really simple. Exquisite lacquer gifts are the most ideal product in this case. Many businesses have chosen to wear antique lacquer boxes as gifts for customers and partners to do business on special occasions. This product is high-end handicrafts, created by talented and skillful craftsmen.
Basic information about antique lacquer box.

- Size: 20x10H10 cm
- Material: MDF
- Finishing: antique outside/glossy black lacquer inside
More Info:
- Different colors and designs are welcome
- MOQ: 300 Pcs / sets
lacquerware vietnam: Tuong Binh Hiep Factory
What's the striking old lacquer box?
-Antique lacquer box has a large compartment and a separate lid, can be used to hold personal items, such as jewelry, watches, money, valuable papers ...
- Extremely sophisticated and modern design, this product is not only a handy item, but also a gift for lacquer business.
- The antique grinding lacquer box is a high-class lacquer, unaffected by the weather element, the lid is not ventilated and prevents insects, ants ... to help you preserve things better.
- Antique lacquer box with beautiful, luxurious box design, suitable for families to use for a long time or as gifts for relatives, colleagues, partners ... This is really the most exquisite lacquer gift.
Why should you choose Tuong Binh Hiep's antique lacquer box?
- Lacquer craft in Tuong Binh Hiep village, Phu Dau Mot city, Binh Duong has just been recognized by the Ministry of Culture - Sports - Tourism as a national intangible cultural heritage.
- With raw material of primitive jackfruit, painted with many layers of Phu Tho oil paint, beating back and forth repeatedly, creating a glossy black glaze, meticulous and creative by artists to every detail, every paint product. Tuong Binh Hiep grinding is both a work of art with high aesthetic value
- According to people working in Tuong Binh Hiep, lacquer ware is manufactured in the traditional style, having to go through 25 rigorous stages, requiring a lot of effort and time. Some stages have to be repeated over 6 times to meet quality requirements such as cuttings and primers. Particularly in the painting process, each product containing an old jam jam takes from 3 to 6 months to achieve the desired value.
Why choose a antique lacquer boxes from a Tuong Binh Hiep lacquer factory?
> Factory original price.
>> 24/7 exchange support for guest projects to be handled throughout.
>>> Customers will always have a unique model 1 0 2 as planned without having to change because the factory has full equipment such as CNC machines, Lazer, Print, Silk Frame and other typical patterns the workshop also has a team of workers over 20 years in the profession actively deploying.
>>>> Quality of lacquer, food hygiene and safety, certified by BV International inspection.
>>>>> Carpentry meets US and EU standards with certification from SGS International.
>>>>>> Guests receive intensive sample advice in contemporary and traditional style.
>>>>>>> Customers receive intensive design of brand styles from shape - color - pattern.
Added value:
+ Support packaging design and track packaging production progress
+ Free design and sample making for 7-10 days
+ Free packaging upon request
Click HERE to contact Tuong Binh Hiep lacquer box processing workshop located in the equivalent lacquer craft village.
--------------------------***-----------------------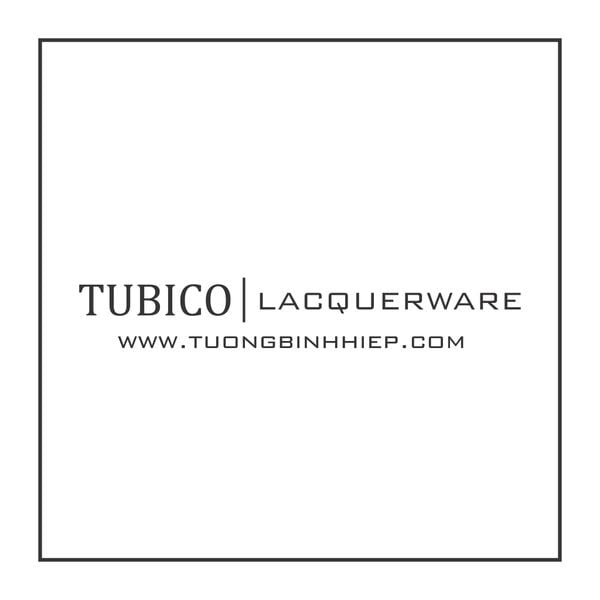 TUONG BINH HIEP CO., LTD
Phone / Zalo: +84 941 719 008
Email: tuantran@tuongbinhhiep.com
Skype: tuan.tran990
Similar lacquer workshop - Special design and production of lacquer has 1 0 2 by a team of more than 20 years of experience
Office: 5/9A7 Nguyen Anh Thu Str, Hiep Thanh Ward, 12 Dist, Ho Chi Minh City, Viet Nam.
Factory: 166/21 Ho Van Cong Str, Tuong Binh Hiep Ward , Thu Dau Mot City, Binh Duong Province.
www.tuongbinhhiep.com l www.facebook.com/www.tuongbinhhiep.com1/l Call / Zalo +84 941 719 008