Details
Gold-plated lacquer tray printed in pattern is the lacquer tray set created by the hands of artisans in the lacquer craft village, which is quite sophisticated and unique. Therefore, the product is being used and widely used.
Product description of lacquer tray
gold lacquer tray
- Size: 45.5x35.5 H5.5cm
- Material: MDF
- Finishing: gold foil with reindeer printing
More Info:
- Different colors and designs are welcome
- MOQ: 300 Pcs / sets
lacquerware vietnam: Tuong Binh Hiep Factory

Set of lacquer tray glued with gold lacquer, inside printed with reindeer image in red, creating characteristic, meticulous and elaborately performed from the hands of the lacquer worker.
Advantages of lacquer tray products
Gold-plated lacquer tray in pattern is one of the products showing the perfection created from meticulous hands of lacquer workers. So the product is extremely beautiful and unique with beautiful lines.
The product is made of high quality materials so it is very suitable for use as gifts, especially lacquer gifts for businesses.
Gold lacquered lacquer tray with pattern printing is widely applied in many places and many fields, so it is suitable for all types of spaces when decorating and contributes to the aesthetics in places where the product is available.
The reason you should choose the product of the lacquer tray factory is equivalent
Products of the Tuong Binh Hiep lacquer tray manufacturing plant are products directly from the traditional lacquer lacquer craft villages of Vietnam. Therefore, being able to meet the standards of Vietnamese Fine Arts, sophisticated crafting, real quality, certainly not fake and fake goods, not poor quality imported goods from other places.

Tuong Binh Hiep lacquer tray factory has professional services including attentive customer service, flexible transactions, flexible warranty and return and warranty.

The lacquer tray produced by the lacquer factory is equivalent to producing high quality materials and is completely environmentally friendly. Therefore, the products of the same lacquer workshop are being widely used.

The price of lacquer wooden trays of the average lacquer tray production is always the most competitive. Because of that, customers will not have to worry too much about the product price that the lacquer tray workshop is equivalent to.
You want to choose the product as a gift for businesses, establishments processing lacquer trays according to quality requirements such as gold-plated lacquer tray with patterned prints, come to Tuong Binh Hiep lacquer tray factory.
Why choose a gold lacquer tray from a Tuong Binh Hiep lacquer factory?
> Factory original price.
>> 24/7 exchange support for guest projects to be handled throughout.
>>> Customers will always have a unique model 1 0 2 as planned without having to change because the factory has full equipment such as CNC machines, Lazer, Print, Silk Frame and other typical patterns the workshop also has a team of workers over 20 years in the profession actively deploying.
>>>> Quality of lacquer, food hygiene and safety, certified by BV International inspection.
>>>>> Carpentry meets US and EU standards with certification from SGS International.
>>>>>> Guests receive intensive sample advice in contemporary and traditional style.
>>>>>>> Customers receive intensive design of brand styles from shape - color - pattern.
Added value:
+ Support packaging design and track packaging production progress
+ Free design and sample making for 7-10 days
+ Free packaging upon request
Click HERE to contact Tuong Binh Hiep lacquer box processing workshop located in the equivalent lacquer craft village.
--------------------------***-----------------------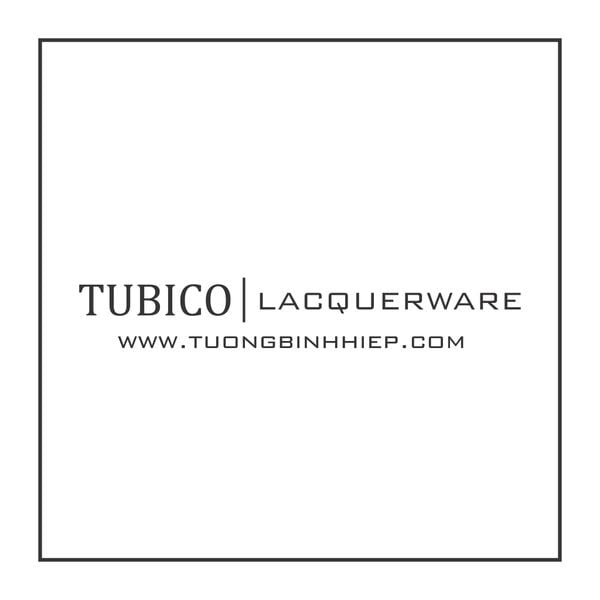 TUONG BINH HIEP CO., LTD
Phone / Zalo: +84 941 719 008
Email: tuantran@tuongbinhhiep.com
Skype: tuan.tran990
Similar lacquer workshop - Special design and production of lacquer has 1 0 2 by a team of more than 20 years of experience
Office: 5/9A7 Nguyen Anh Thu Str, Hiep Thanh Ward, 12 Dist, Ho Chi Minh City, Viet Nam.
Factory: 166/21 Ho Van Cong Str, Tuong Binh Hiep Ward , Thu Dau Mot City, Binh Duong Province.
www.tuongbinhhiep.com l www.facebook.com/www.tuongbinhhiep.com1/l Call / Zalo +84 941 719 008